Written by Janaya Wecker
--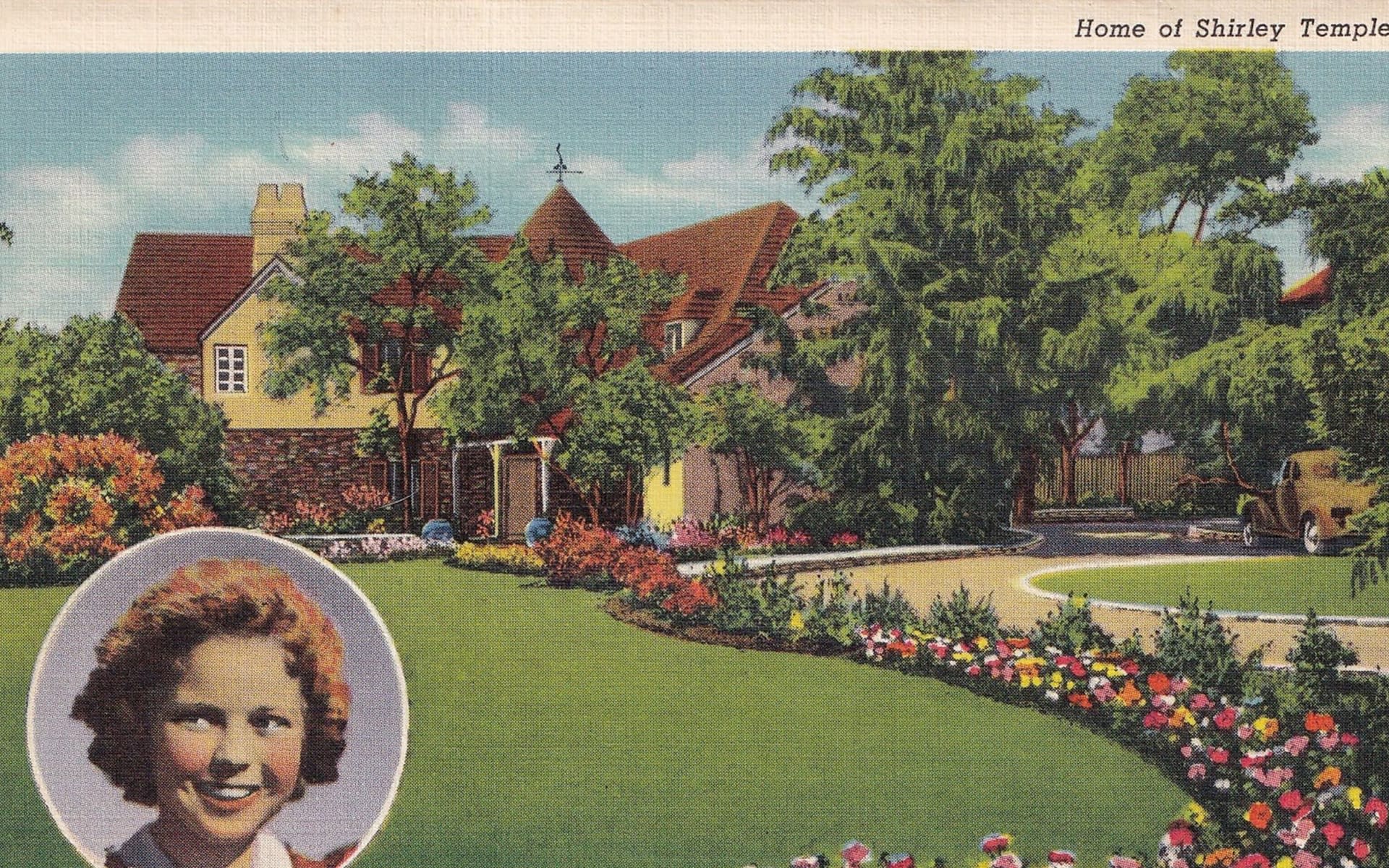 Photo: Nextrecord Archives / Getty Images
You know their movies, their songs, their relationships but what about the places they called home? Back in the day, Old Hollywood stars took over the Golden State one mansion at a time, purchasing places in Encino, Beverly Hills, Brentwood, Palm Springs, and more. Some had estates designed from scratch just for them, while others bought existing properties and made them all their own. We also included a few homes we were only able to find the selling prices on for good measure. Be prepared for some surprises!
Jayne Mansfield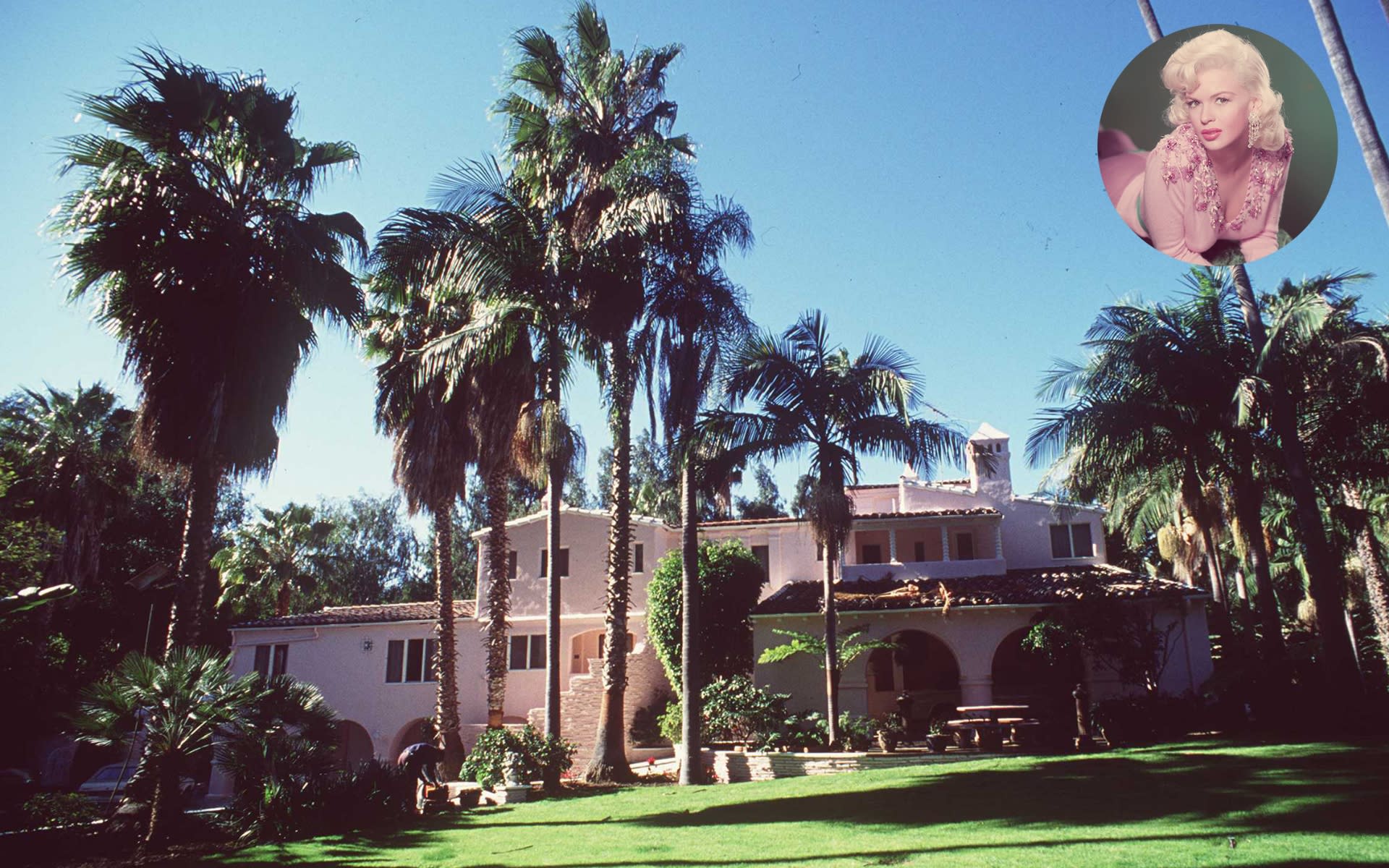 Photo: Getty Images
Jayne Mansfield reinvented the color pink when she purchased this Mediterranean-style home for
$76,000
(around $650,000 today) in 1958. She and her husband Mickey Hargitay transformed the estate into the Pink Palace, complete with a heart-shaped pool and bathtub.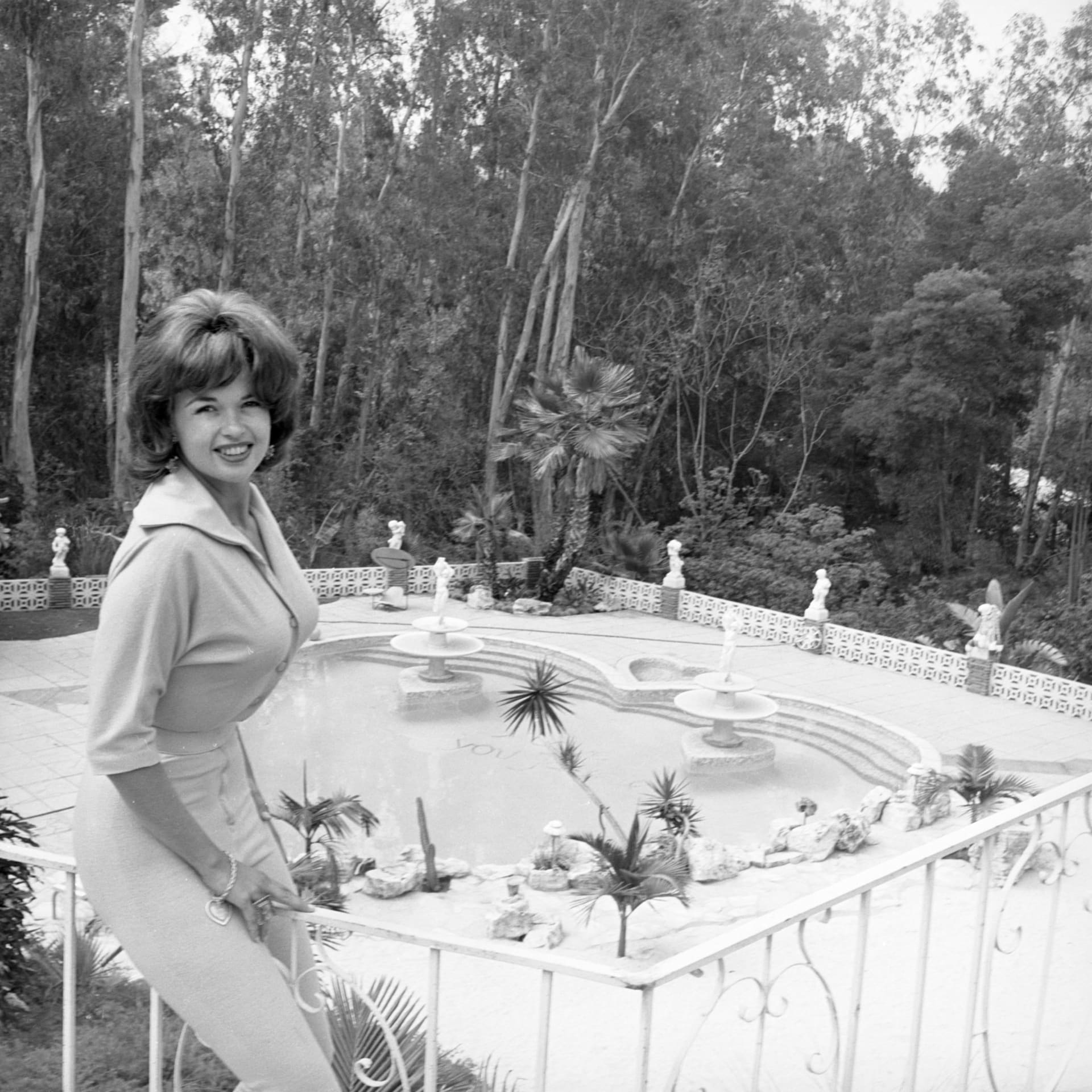 Photo: Bettmann / Getty Images
Hargitay went above and beyond to make his wife happy: He hand-crafted a wooden fireplace and had the pool engraved with the phrase "I love you, Jaynie" in gold. Oh, and did we mention there was a Champagne fountain?
Marilyn Monroe
Photo: Nextrecord Archives / Getty Images
Marilyn Monroe rented this Hollywood Hills home for
$237 a month
back in 1952. She was seeing Yankees baseball player Joe DiMaggio at the time, and the two spent a lot of time here.
Monroe and DiMaggio married and divorced, but reconciled before her 1962 death. Years later, a professional Marilyn Monroe
impersonator
and her husband bought their iconic home in 2019 for
$2.7 million
.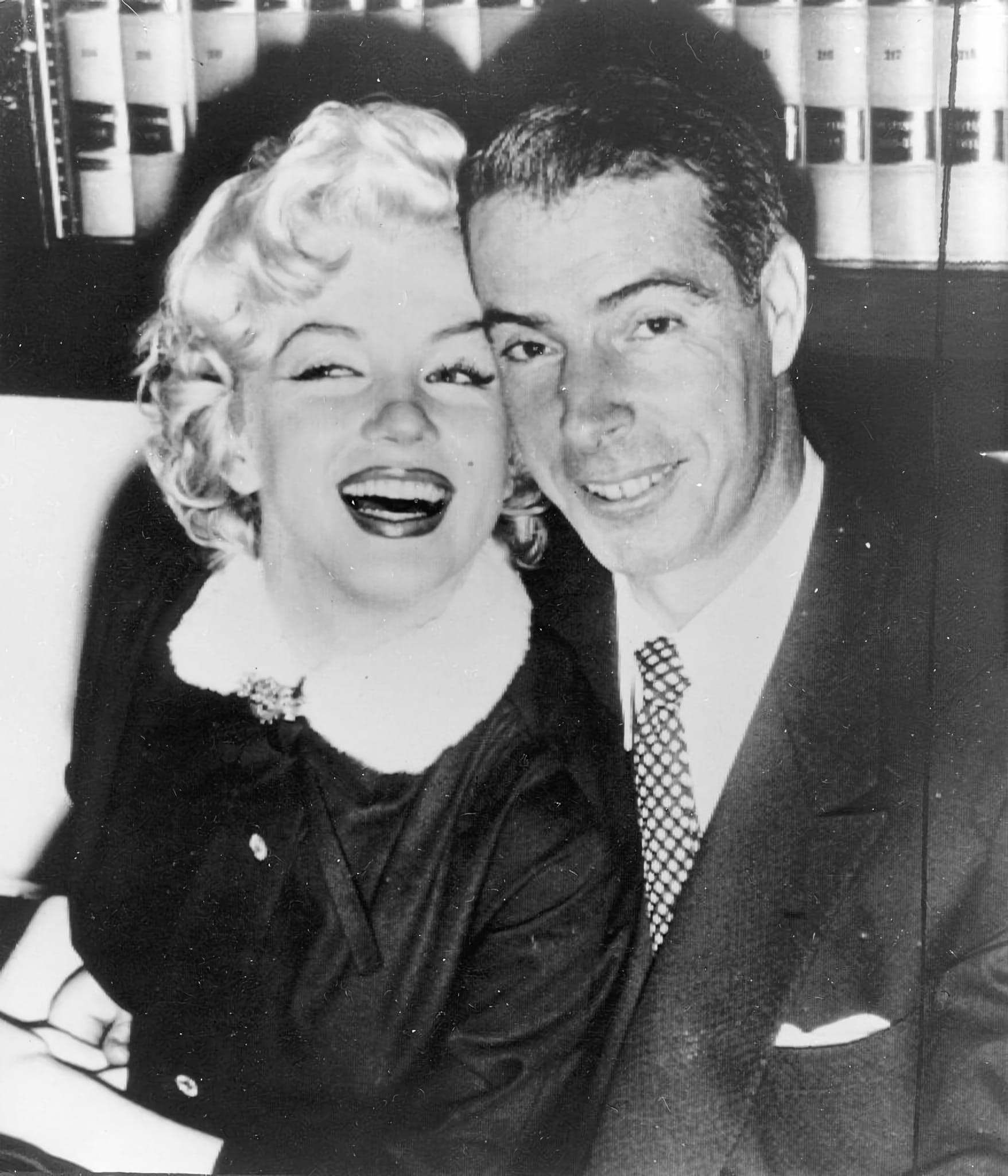 Photo: Ullstein Bild Dtl. / Getty Images
Marilyn Monroe's Brentwood home was the only property she ever owned. She first purchased the 23,200-square-foot property for
$75,000
back in 1962.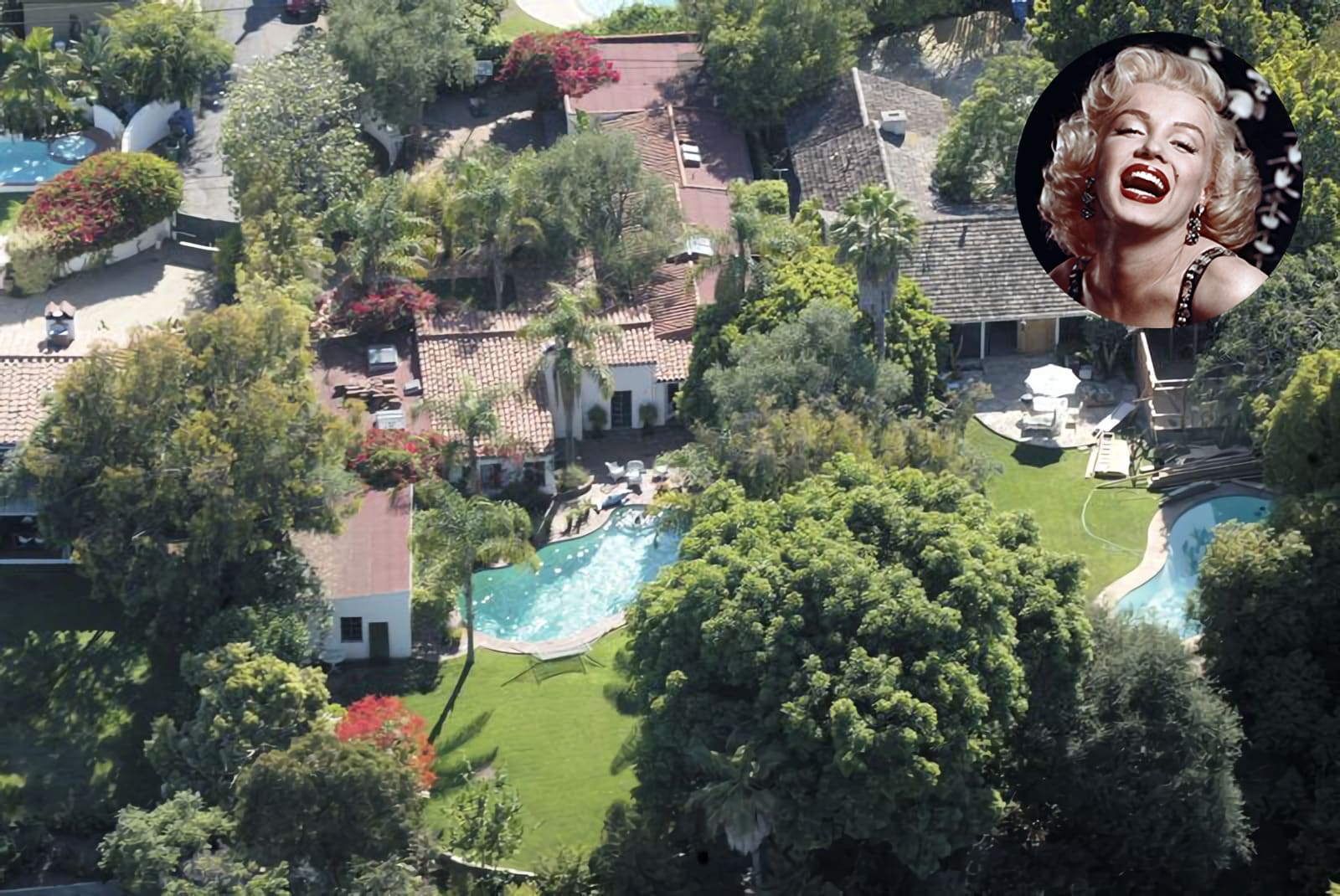 Photo: Getty Images
Sadly, the same year she bought the home, Monroe was found dead inside of it just a few months later. In 2017, it sold for
$7.25 million
, with the deal closing one day before what would have been her 91st birthday.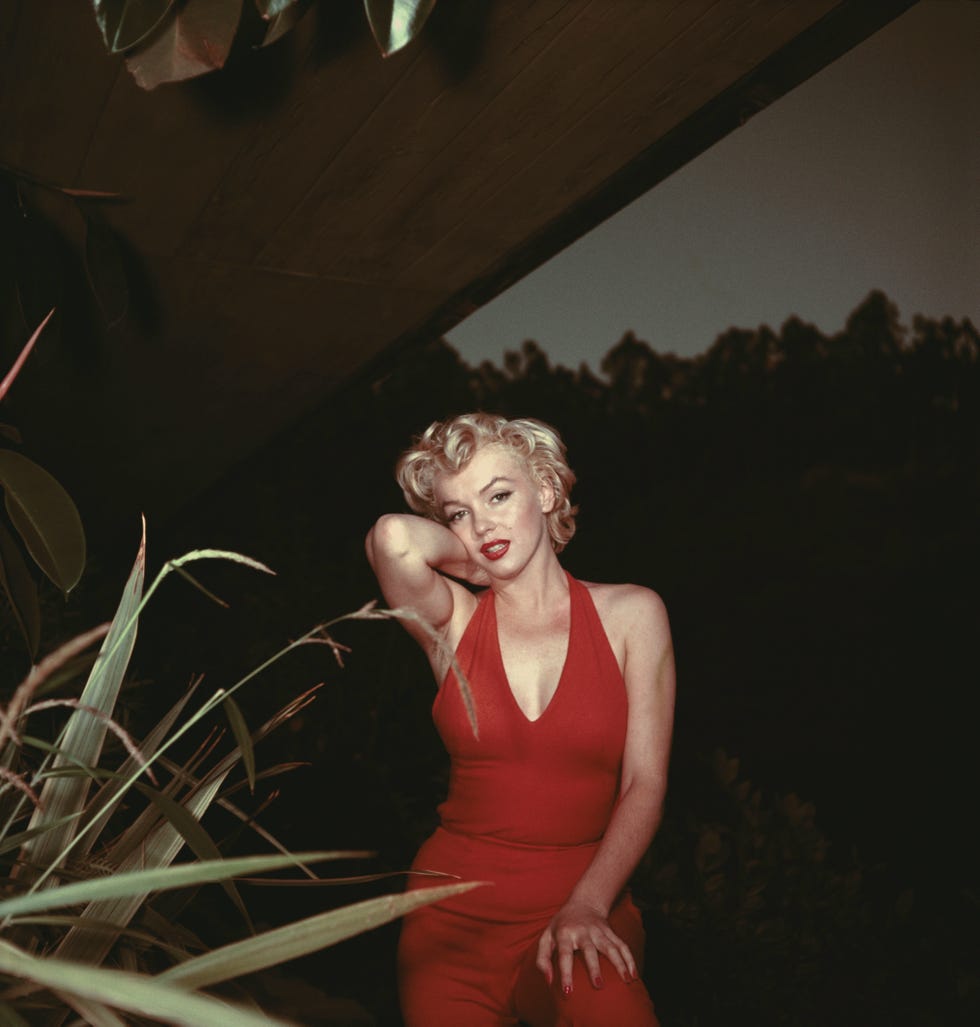 Photo: Baron / Getty Images
Frank Sinatra
Ol' Blue Eyes had this gorgeous Palm Springs estate, called Twin Palms, specially designed for him in 1947. How much did it cost? Only
$150,000
, which is about $1.9 million today.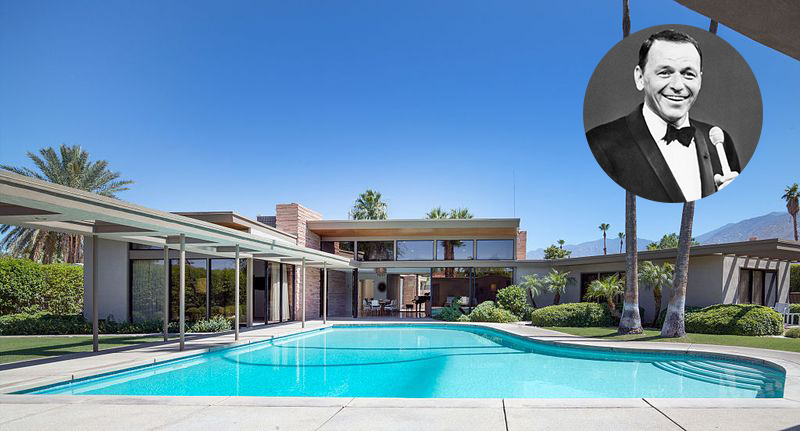 Photo: Getty Images
Celebrities from every aspect of the industry frequented Twin Palms in the Golden Age of Hollywood. In fact, Sinatra would often hang a
Jack Daniels flag
to signal to his famous friends that they should come over to party.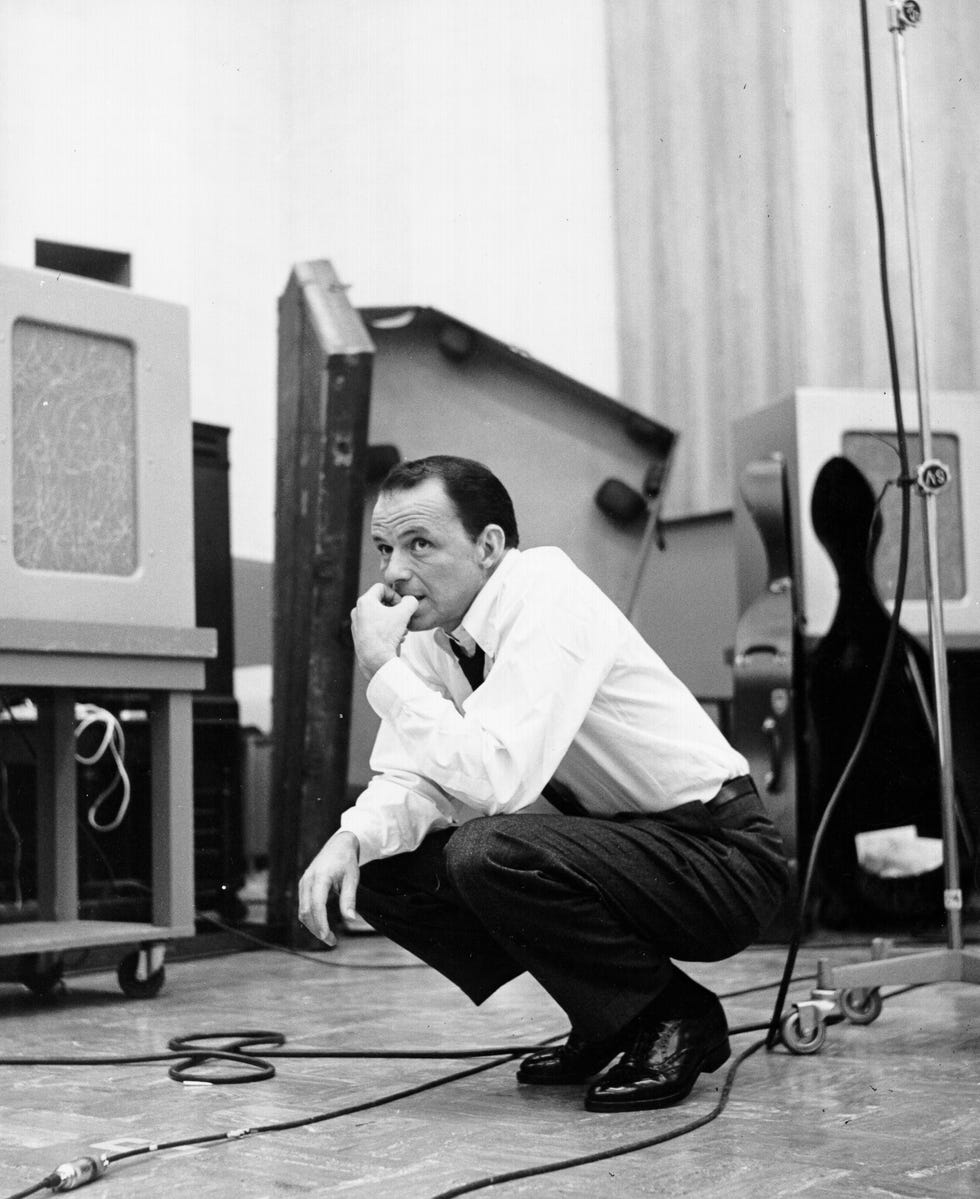 Photo: Michael Ochs Archives / Getty Images
Joan Crawford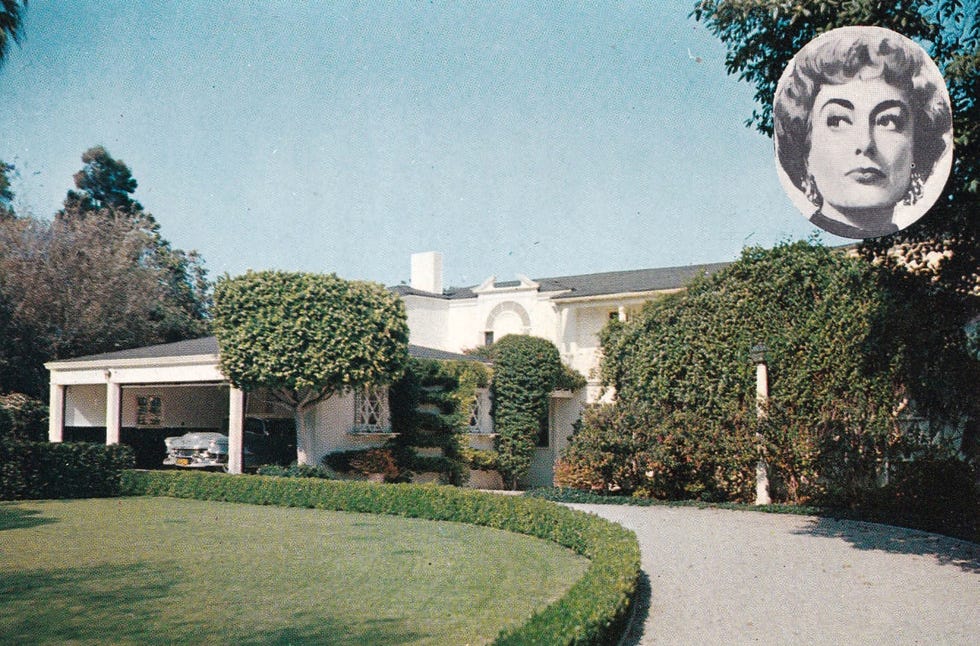 Photo: Nextrecord Archives / Getty Images
Joan Crawford purchased this Brentwood, California estate
for $57,500
in the summer of 1928. The actress named the house "El JoDo" a combination of her name and the first name of her then-husband, Douglas Fairbanks, Jr. She lived there for nearly three decades.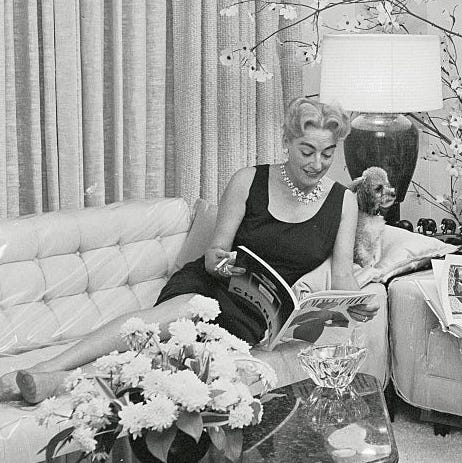 Bettmann / Getty Images
The starlet installed several features while living in the home, including a pool house, theater, and extra-large dining room. Over the years, the historic home has been sold and purchased many times, with previous owners spending thousands on renovations. In January 1996, it sold for
$1.5 million
.
Elvis Presley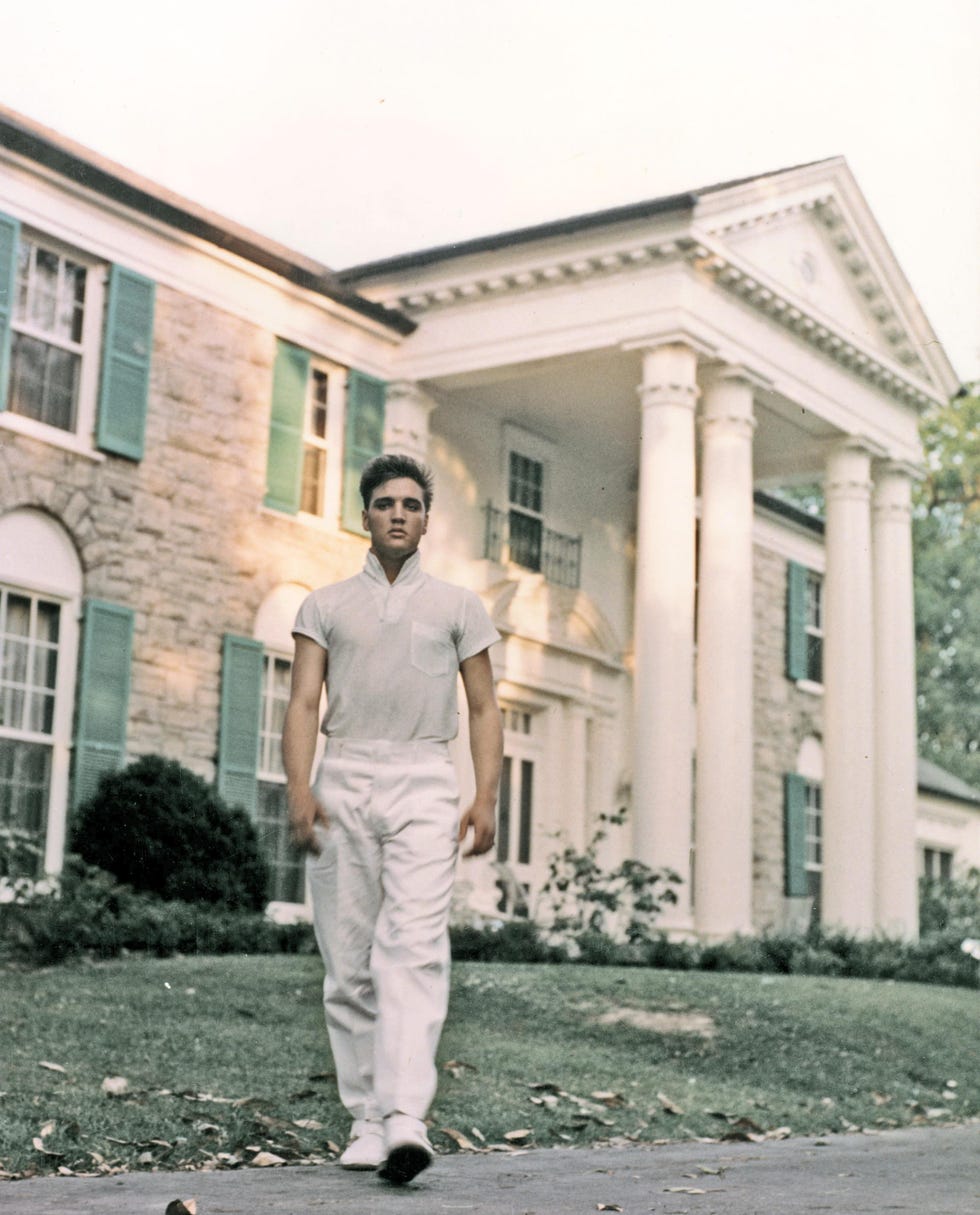 Photo: Michael Ochs Archives / Getty Images
Elvis Presley was just 22 years old when he purchased the Tennessee mansion that's
known as Graceland
in 1957. He
spent $102,000
on the estate the equivalent of around $924,000 today.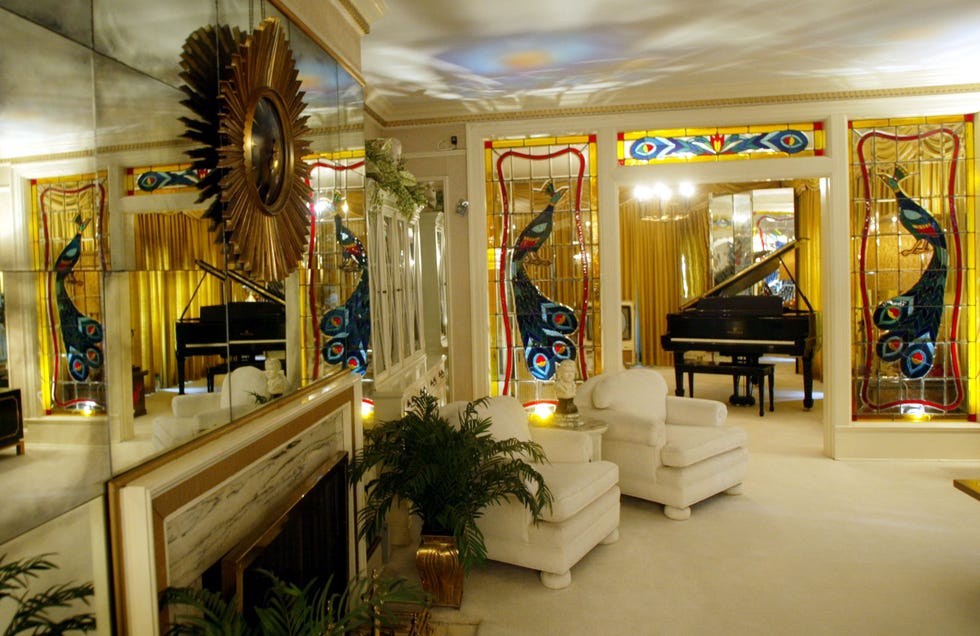 Photo: Mario Tama / Getty Images
Graceland's interior is just as grand as its exterior, as seen here in the living room. Fun fact: More than 500,000 people travel to see the estate every year, making it the
most-visited home
in the United States.
Judy Garland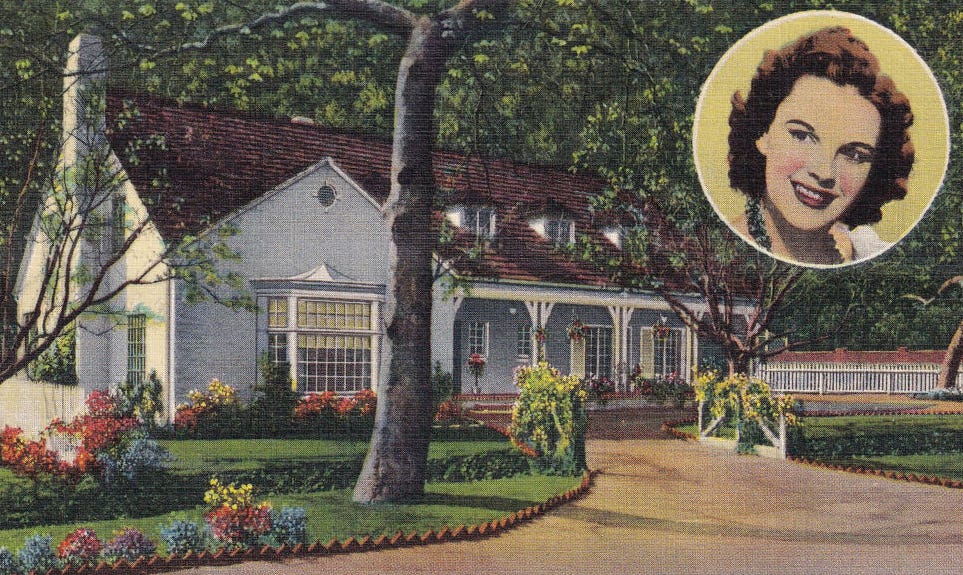 Photo: Nextrecord Archives / Getty Images
Judy Garland's rustic Bel Air home was built in 1938, one year before she skyrocketed to fame in
The Wizard of Oz
. In 2011, it
sold for $5.2 million
, was flipped, and sold again the following year for $6.7 million.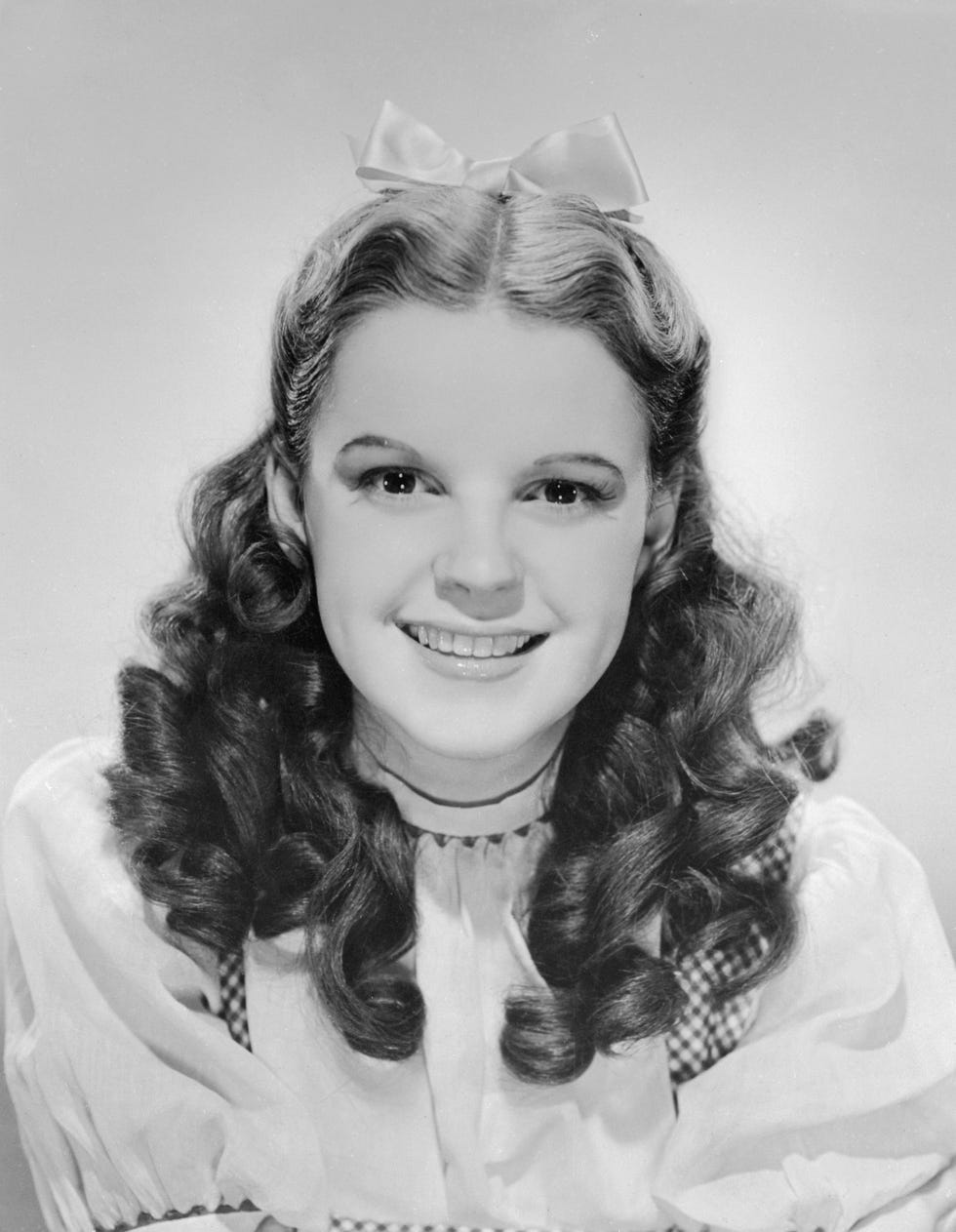 Photo: Bettmann / Getty Images
Garland and her mother played a big role in planning the design of the home, working with professionals to create
her own slice of New England
in sunny California. A warm brick exterior and inviting front porch were both added. Her mom's touch? Yellow beach umbrellas in the backyard.
Clark Gable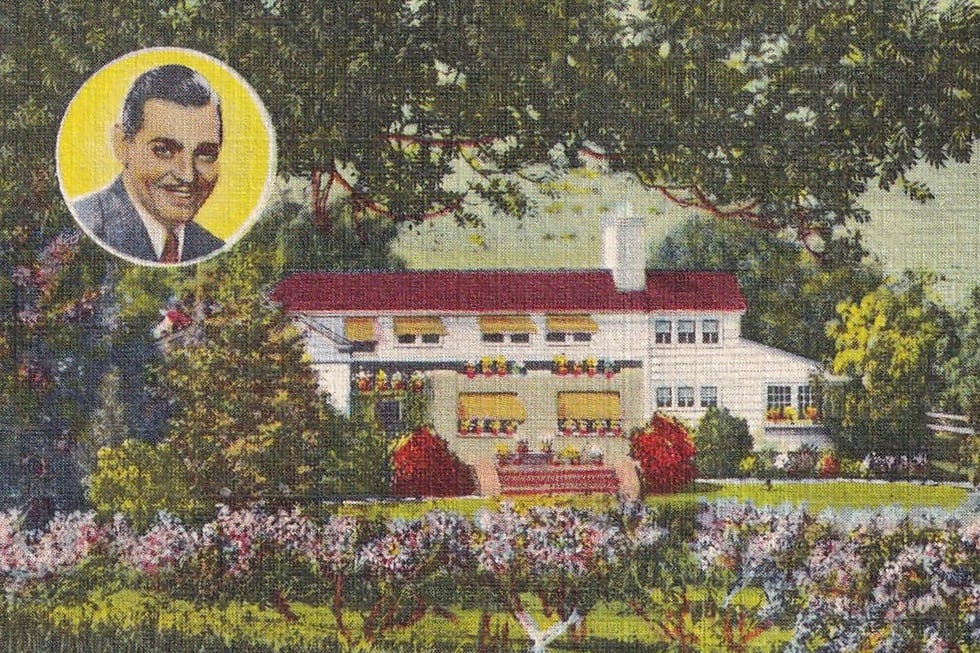 Next record Archives / Getty Images
Here's an interesting tidbit of Old Hollywood history: Clark Gable moved into Mickey Rooney's former Encino home in 1939. He and his wife Carole Lombard bought the house for
$50,000
.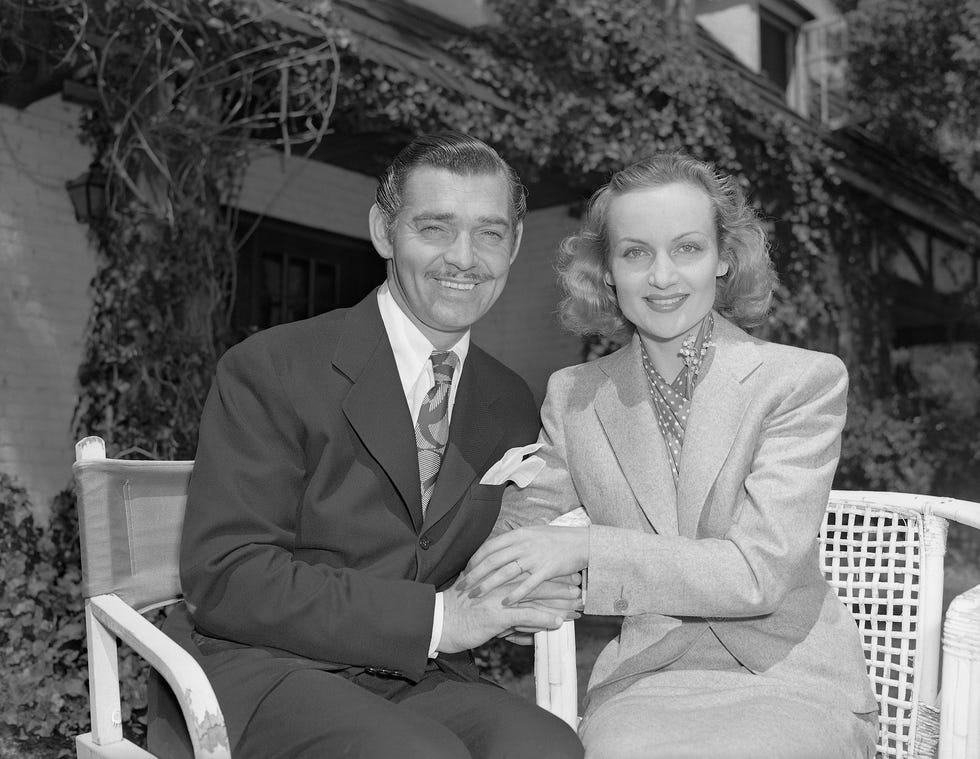 Photo: Bettmann / Getty Images
Gable lived happily in a ranch home until his wife's passing in 1942. While he never sold it, he rarely visited due to grief. In October 1977, financier Michael Milken bought the property for
$587,500
.
Shirley Temple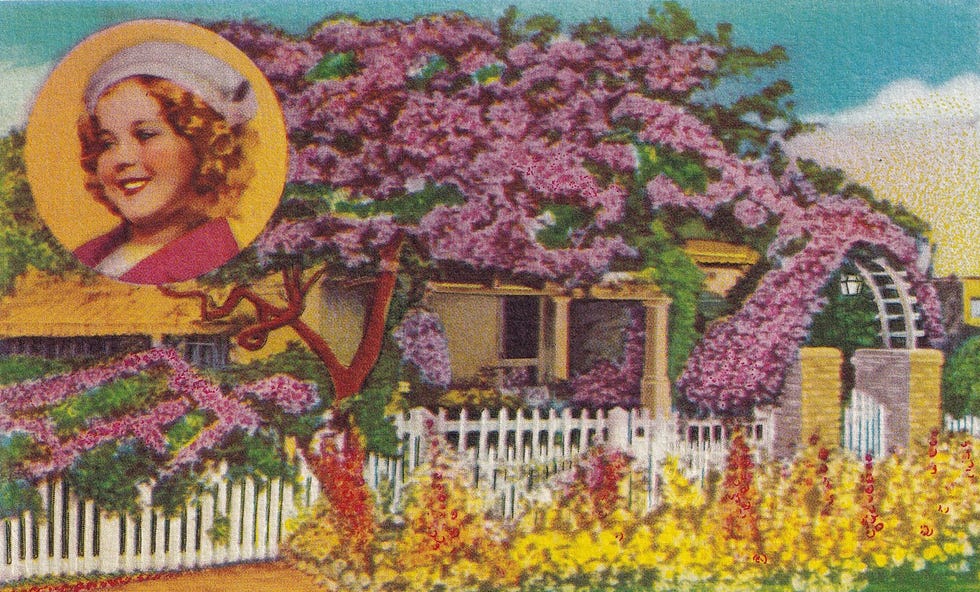 Photo: Nextrecord Archives / Getty Images
When the young child actress was just 5 years old, her family bought this quaint Santa Monica bungalow. In 2014, the estate sold for
$2.5 million
.
Photo: Nextrecord Archives / Getty Images
However, as Temple's career began to take off, even more, the family grew worried about their privacy and had
kidnapping concerns
. They moved again, this time to Los Angeles' Brentwood area, and installed a top-notch security system with sensors that linked to the local police station.
Jerry Lewis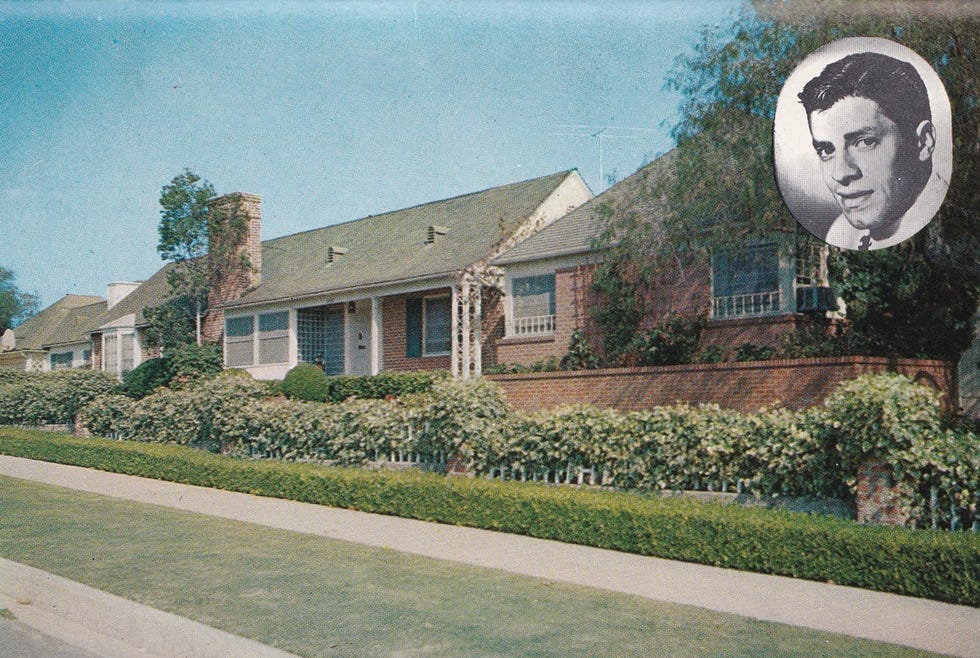 Photo: Nextrecord Archives / Getty Images
In 1950, Jerry Lewis and his then-wife, Patti Palmer, dropped
$65,000
on this Pacific Palisades home. It was nearly seven times the median home value at the time.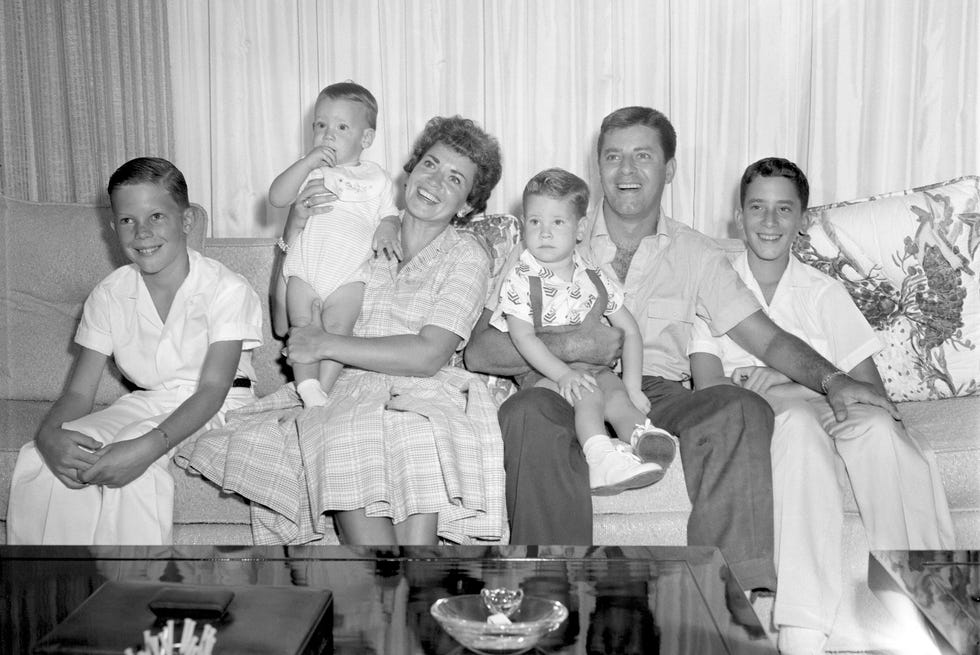 Photo: CBS Photo Archive / Getty Images
The home had plenty of room for the comedian's big family. It was also used as a space for him and his famous neighbors, including Janet Leigh and Tony Curtis, to make home movies under the name of
Gar-Ron Productions
.
Mary Pickford and Douglas Fairbanks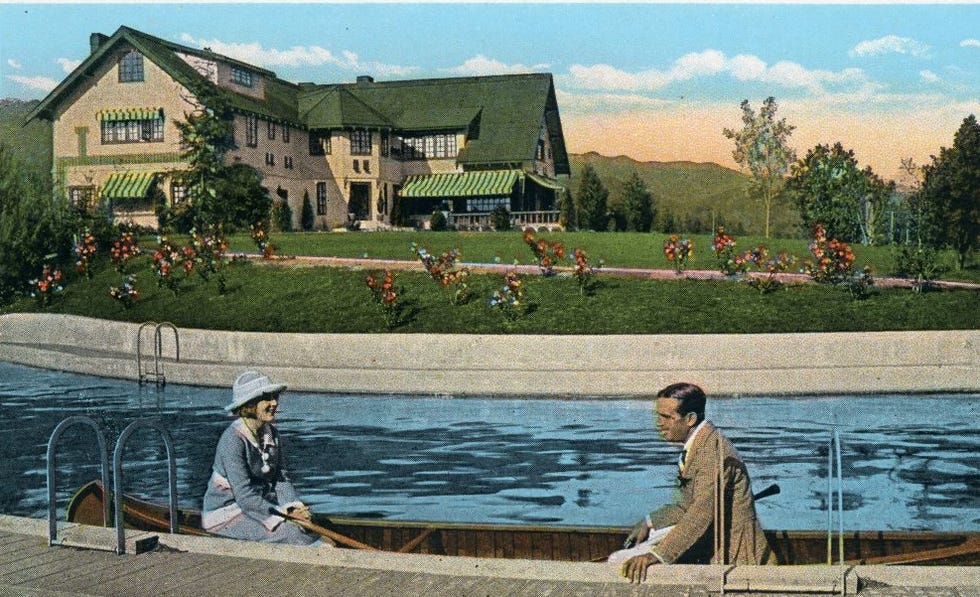 Photo: Nextrecord Archives / Getty Images
Silent film actress Mary Pickford and her then-husband, Douglas Fairbanks, spent just
$35,000
on their now-famous Pickfair estate. They transformed the hilltop cabin into a 22-room mansion—later scaling up further to a whopping 42 rooms.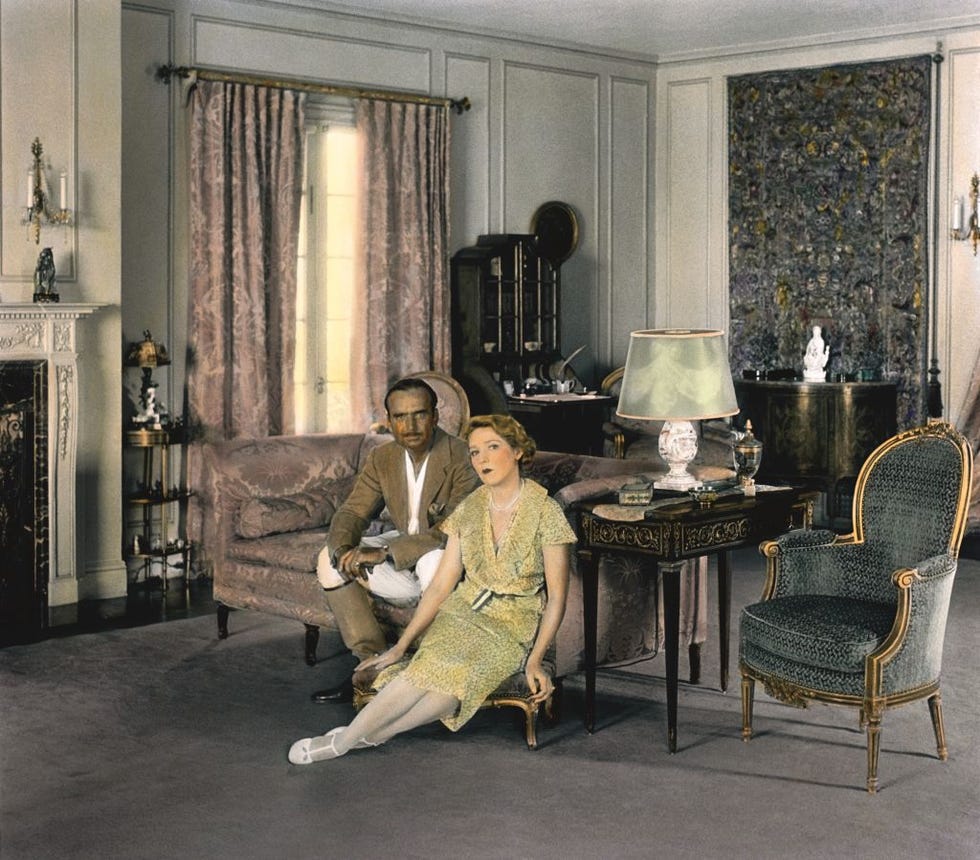 Photo: Archive Farms / Getty Images
Pickfair often hosted the biggest names of the era. The actress became a recluse later on in life, but reportedly still hosted parties and talked to her guests by telephone from her bedroom. Pickford lived here until her death in 1979.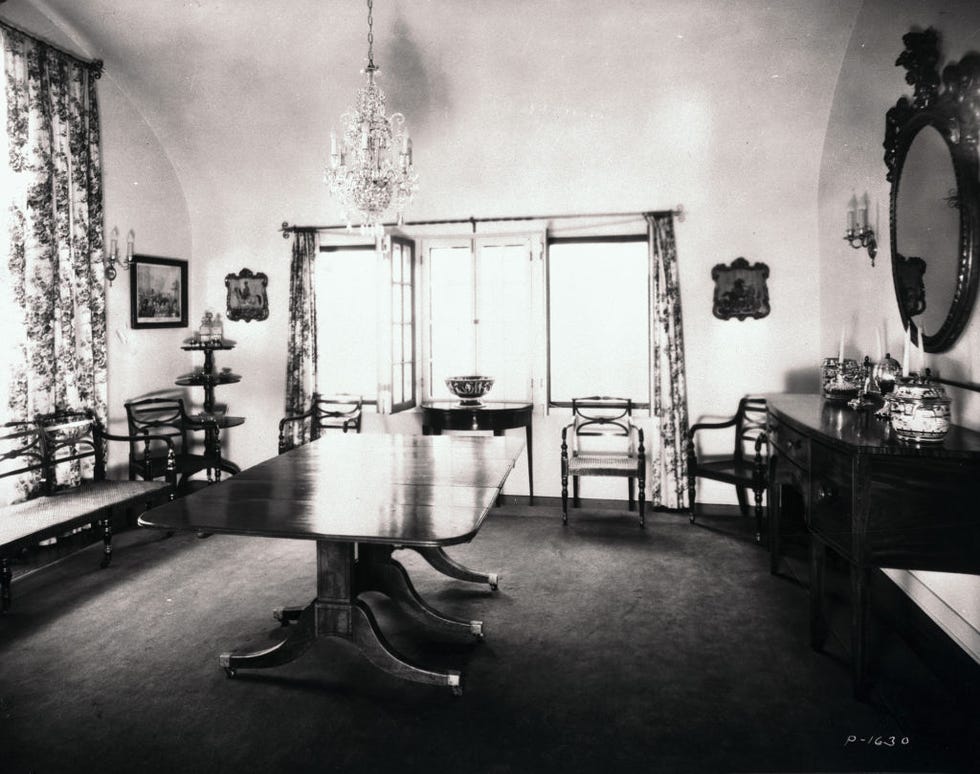 Photo: Bettmann / Getty Images
Here's where the Pickfair estate story gets even more interesting: In 1980, the property was sold to Los Angeles Lakers owner Jerry Buss for $5.3 million, who then sold it to Israeli businessman Meshulam Riklis for around $6.6 million in 1988. Sadly, termites were discovered shortly after, so the entire estate was demolished and a mega-mansion was built on the land. It was listed for (get this)
$60 million
.
Rudolph Valentino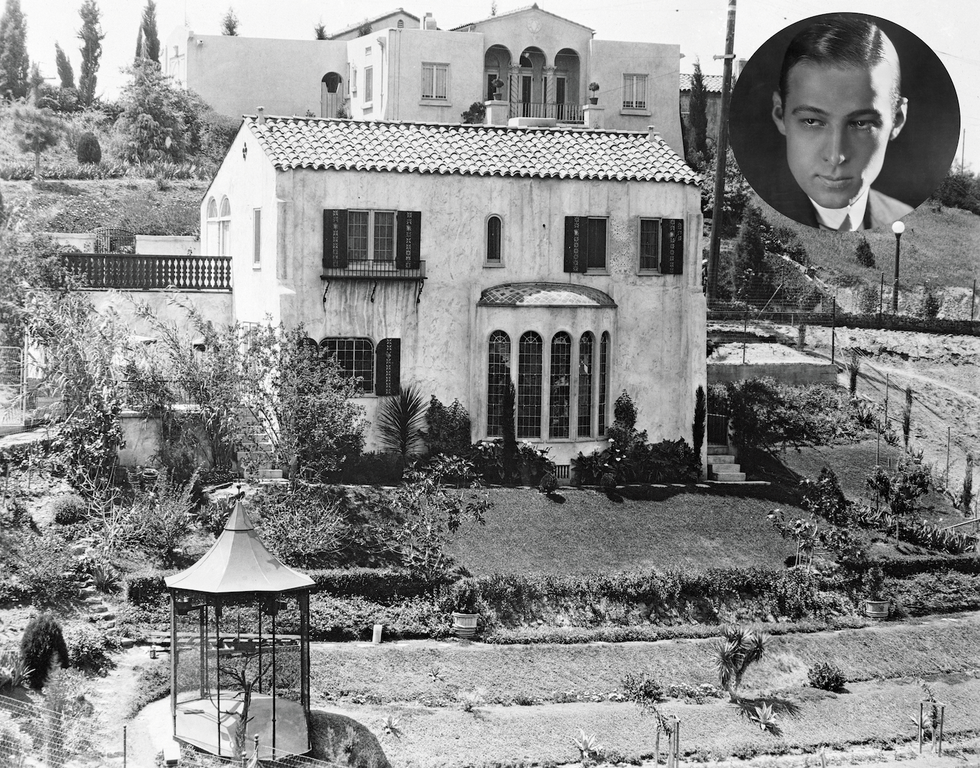 Photos: Getty Images
Rudolph Valentino, an Italian actor who dominated the Hollywood movie scene in the '20s, bought this Beverly Hills mansion for
$175,000
in 1925 (around $2.5 million today). He filled it with the rarest of collectibles, including ancient swords, antique furniture, and first editions of books.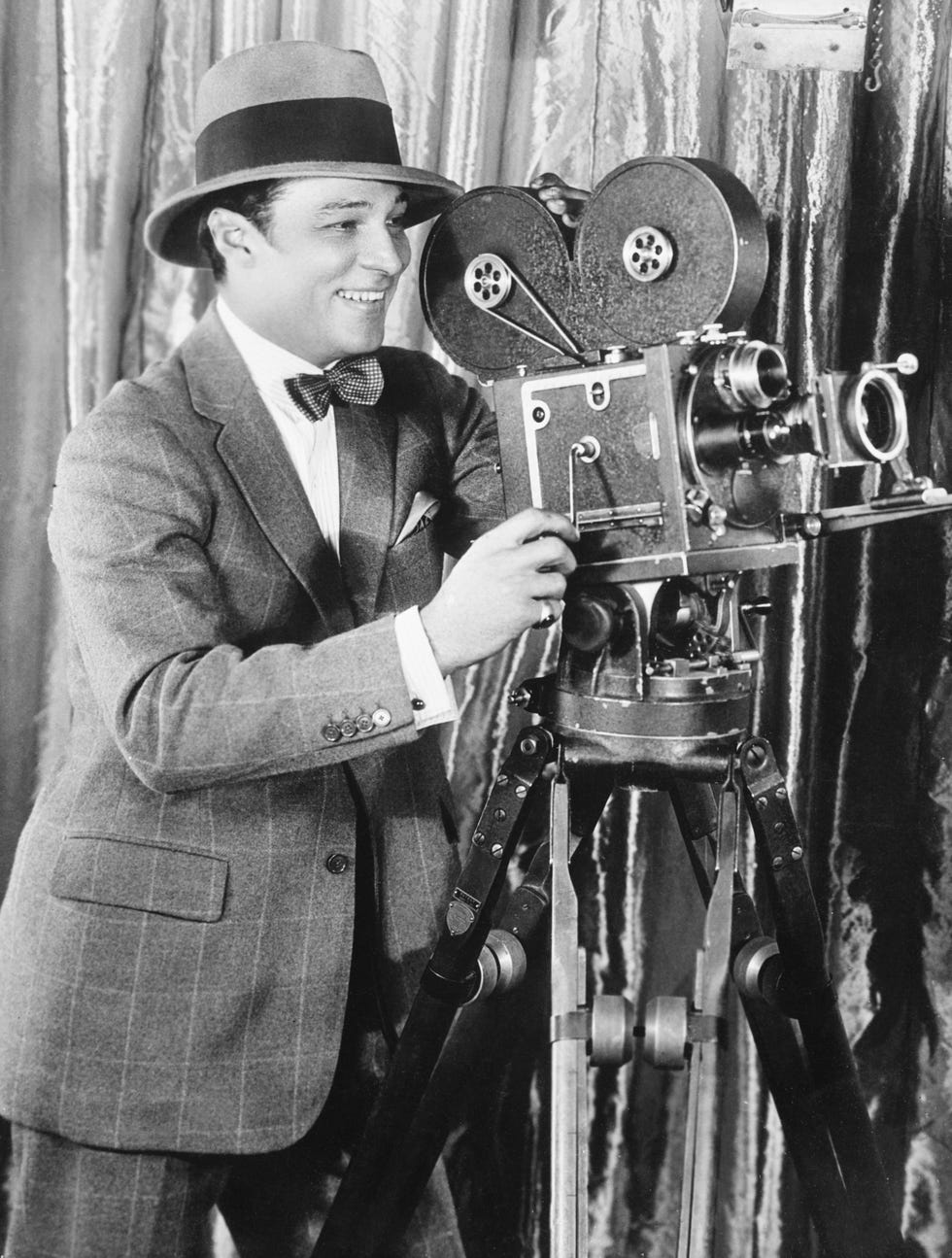 Photo: Bettmann / Getty Images
Valentino called the home the Falcon Lair, named after a film he hoped to make with then-wife Natacha Rambova. Unfortunately, she divorced him shortly after they moved into the mansion.
Errol Flynn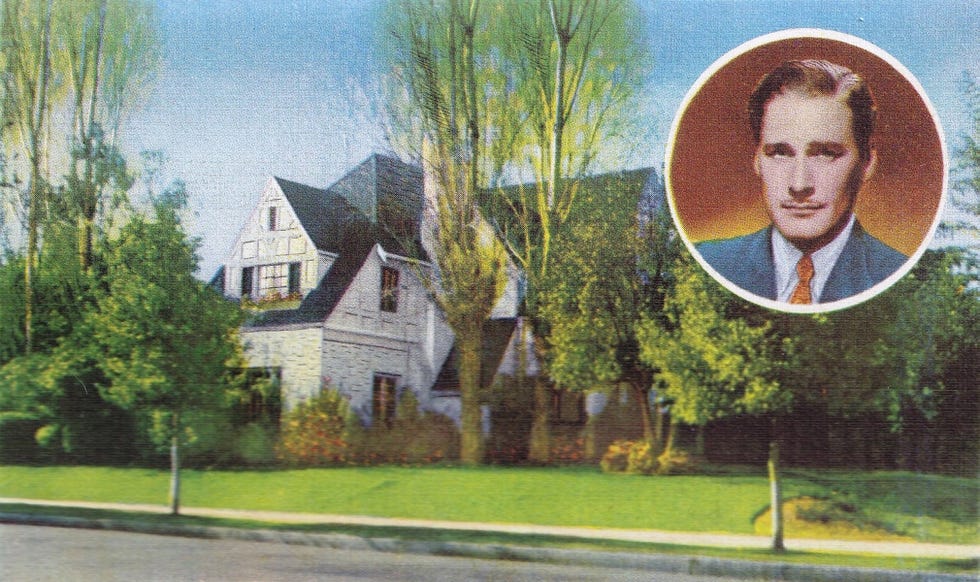 Photos: Nextrecord Archives / Getty Images
Throughout the '40s, Errol Flynn's 11-acre Mulholland Farm was the place to be. The land has since been split into seven lots with extravagant homes, one of which sold for
$7.9 million
back in 2013.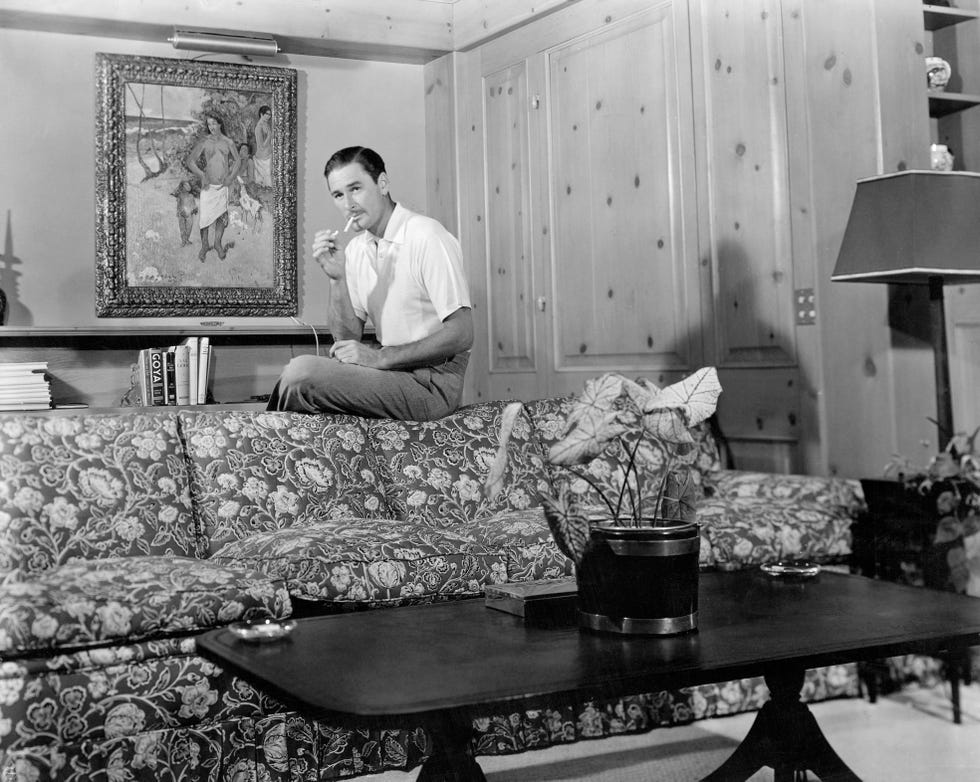 Photos: George Rinhart / Getty Images
Flynn's estate was unlike any other: It was filled with secret passageways, a
casino
, peepholes, and two-way mirrors. A
2015 book
detailed the wild parties that took place there.
Jimmy Stewart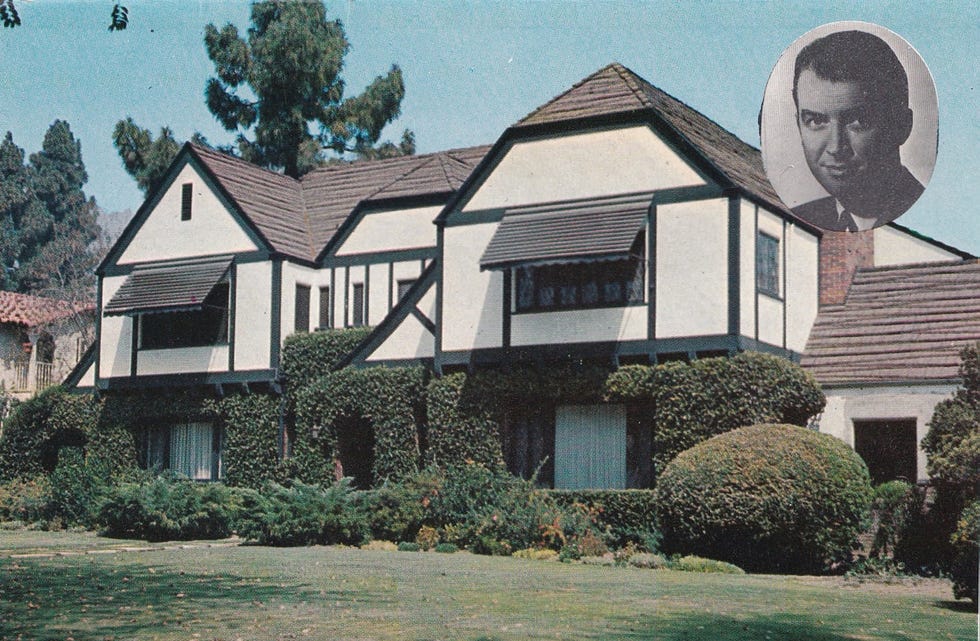 Photo: Nextrecord Archives / Getty Images
In 1949, Jimmy Stewart bought this home on Roxbury Drive in Beverly Hills. The actor and his wife, Gloria, raised their children here and lived at the estate for the next
50 years
. In 2018, the property was listed for
$47.9 million
.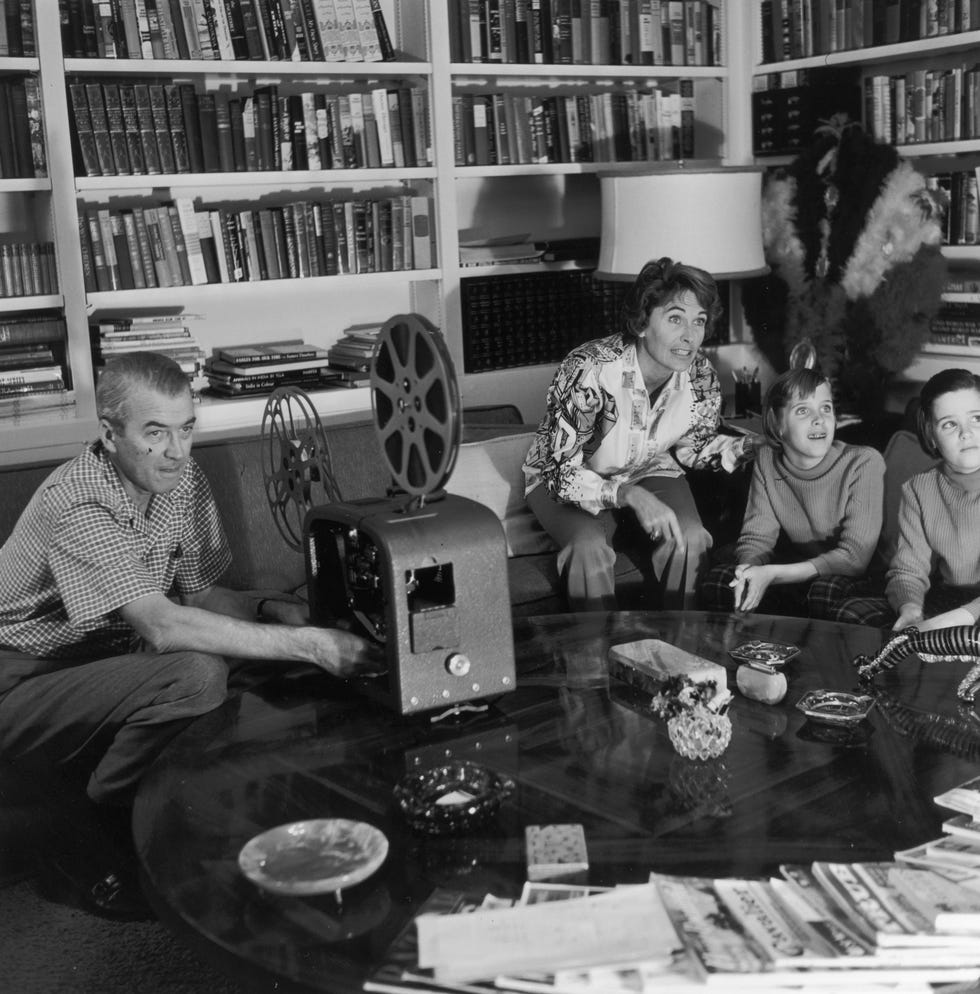 Photo: Gene Lester / Getty Images
Their former home Stewart (he's seen here enjoying a movie in his living room) was purchased shortly after his death in 1997. However, it was
demolished
and in its place, a lavish mansion was constructed, with Italian-style features, a white marble foyer, and perfectly manicured park-like grounds.
Buster Keaton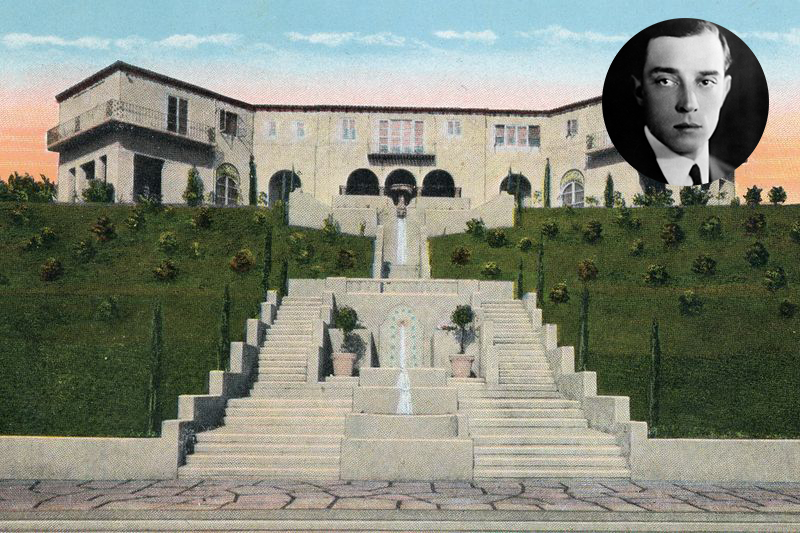 Photo: Getty Images
Buster Keaton's property was one of the most famous in Beverly Hills in his heyday. He had the mansion custom-built for him in 1926, and would
joke to guests
that he "took a lot of pratfalls to build that dump."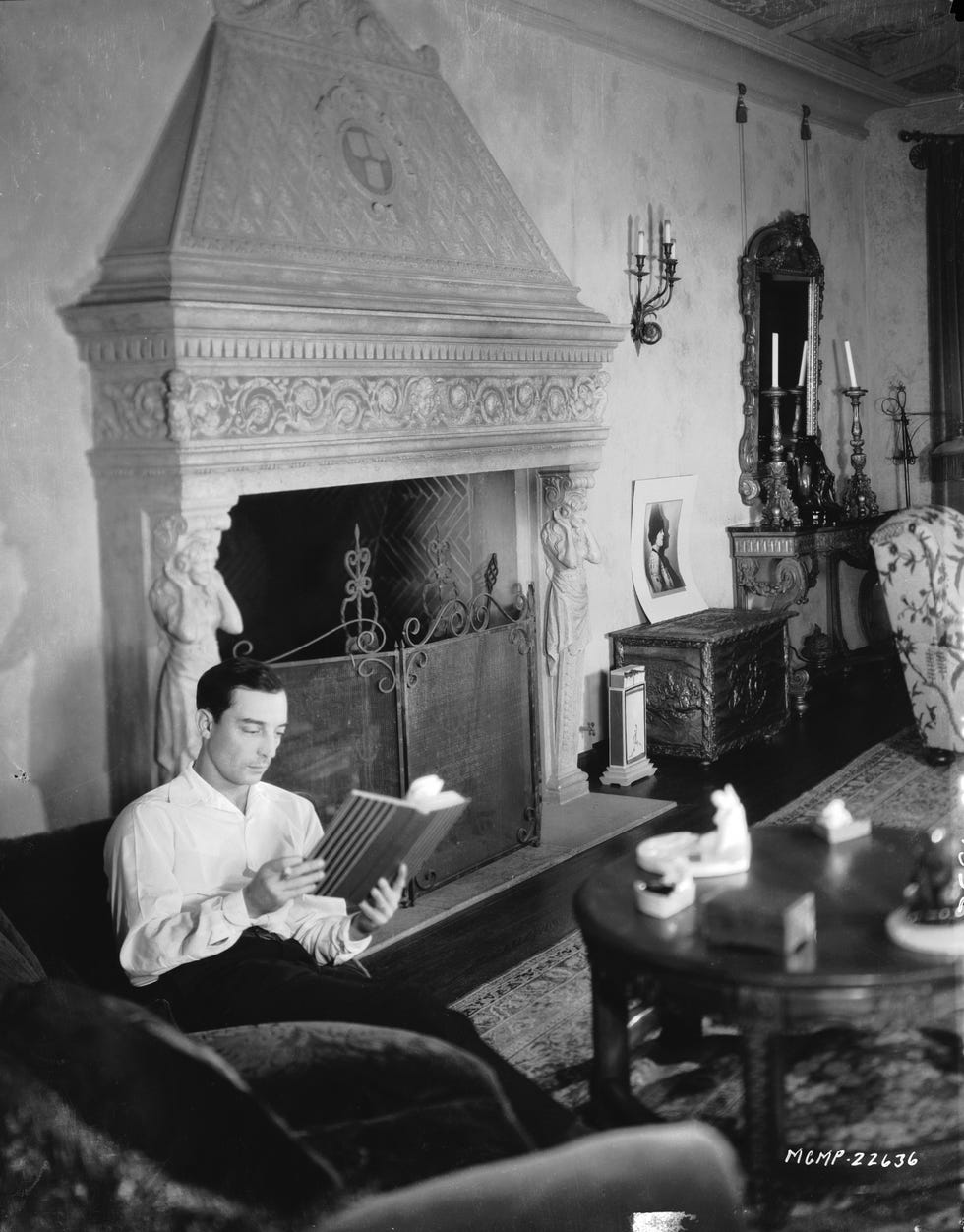 Photo: John Kobal Foundation / Getty Images
However, in 1932 Keaton's wife divorced him and sold the home. In later years, the estate was subdivided, but the property was united again in 2016 when the couple who bought the first part in 2002 for $17 million purchased the second half for
$16.2 million
.