Original article published by Los Angeles Times
Los Angeles — you're gonna need a bigger cake.
So many singular L.A. landmarks and institutions made their debuts in the year 1923 that celebrating those centennials really means something larger and more profound in the L.A. origins story than simply lighting up a few hundred candles.
The year 1923 amounted to a civic "Big Bang," a pinpoint event whose reverberations reach us today.
To the first and the best known: Let's sing the birthday song to the Hollywood sign, built as a massive, ultimately ramshackle advertisement that became as unmistakably L.A. as the Eiffel Tower is for Paris and the Statue of Liberty is for New York.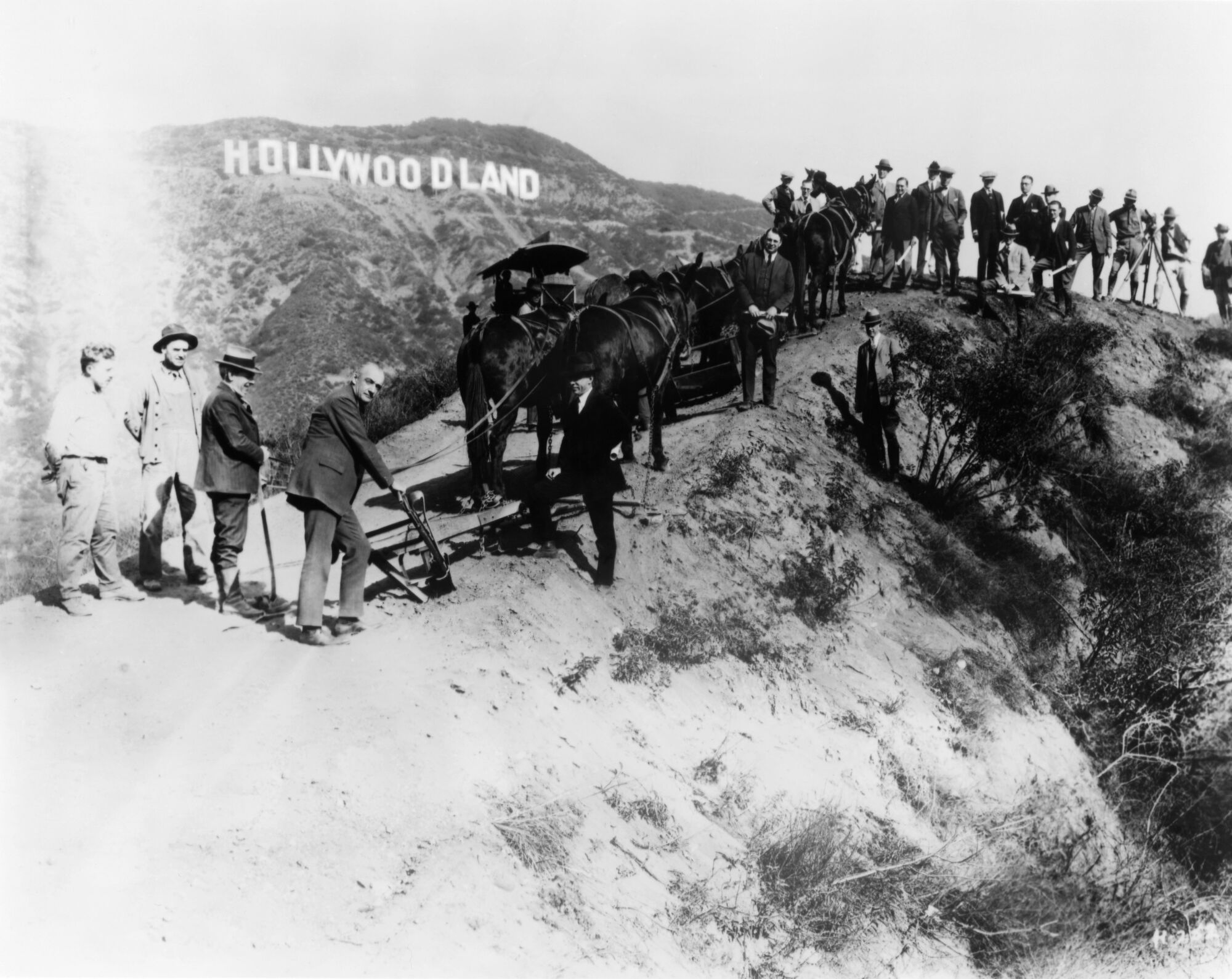 Some among the others: The Disney Brothers Cartoon Studio in East Hollywood set up shop, the nucleus of an aesthetic, a technique, an insanely rich international empire of imagination.
The Los Angeles Memorial Coliseum opened in 1923, a hometown project that assumed international renown, a venue for one, then two, and now soon to be three Olympic Games.
El Cholo, the "Spanish Café," began dishing up Mexican food and drink for the carriage trade, with margaritas so enticing that an ex-con on the lam supposedly dared to come back to his L.A. haunts to drink just one more.
The gilded and marbled Beaux-Arts Biltmore Hotel rose that year to lord over Pershing Square like a glamorous Vanderbilt debutante; its own legend holds that the Black Dahlia drank perhaps her last drink here, and that the fan-besieged Beatles arrived perforce by helicopter, landing on the roof.
Up in Echo Park, a widowed Canadian preacher named Aimee Semple McPherson celebrated New Year's Day 1923 by opening the doors of her massive new Angelus Temple to thousands of the faithful.